This feature is available in Evergreen version 2.2.
Abstract
This feature enables you to hide fields in the Copy Editor that you do not want to display for your staff.
Table of Contents
Use this Feature
Permissions
Use this Feature
1) Use an Edit Item Attributes link to open the Copy Editor.
2) Click Hide Fields.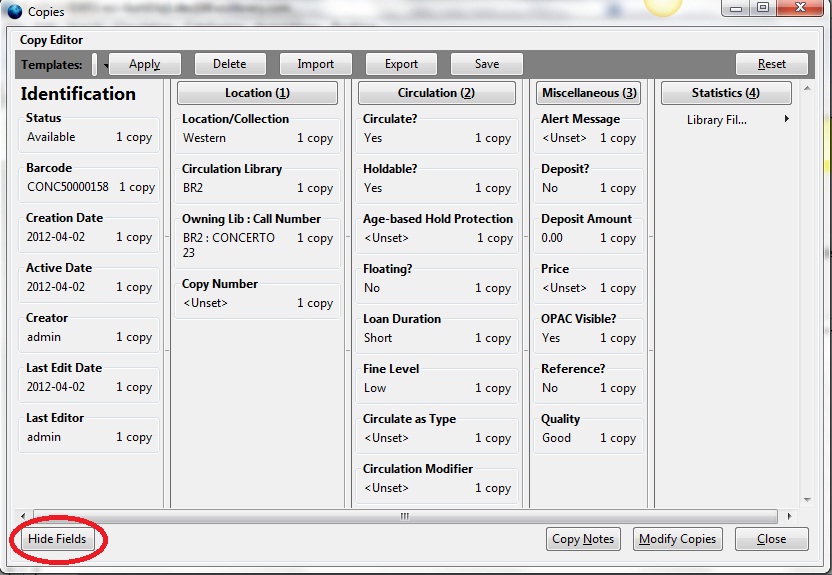 3) Select the setting(s) that you want to hide.
4) Click Ok.
5) A pop up message indicates that the setting was successfully updated. Click Ok.
6) The Copy Editor will refresh to remove the selected field(s).
Permissions
VIEW_ORG_SETTINGS – Allow a user to view all org settings at the specified level
UPDATE_ORG_SETTING – Allow a user to update an org setting
Author: Sally Fortin, Equinox Software